About Us
Quality Learning & Development Solutions
We are a full-service boutique consulting agency dedicated to delivering the highest quality Learning and Development solutions for our clients through highly personalized service.
ELearningTEK
Delivering Learning Solutions Since 2010
ELearning TEKnologies was founded by Ediana Gomez, a passionate educator with degrees in Software Programming, Graphic Design, and a Master's Degree in Instructional Systems Design. Her career was built at the intersection of teaching and technology.
Since 2010, ELearningTEK has expanded its services to continue delivering the best possible learning solutions for its clients, regardless of industry or size. ELearningTEK has experience working with sole proprietors and corporate Fortune 100 and 500 enterprises, and in industries as diverse as airlines, insurance, restaurants, emergency management, universities, non-profits, theme parks, and underwater safety.
With a passionate approach to every new challenge, ELearningTEK's staff executes with enthusiasm and a vested interest in each client's success.
We keep our creatives creative so they can better serve you!
Philosophy Behind Our Approach
We Succeed When You Succeed
We are dedicated to engage with students, employees, and staff in virtual environments. Our individualized approach to each project is guided by intellectual curiosity and driven by the need to find and address the source of our clients' challenges.
Ultra-Personalized Service
What Makes Us The Right Choice For You?
We offer a flexible process and ultra-personalized service.
Our designers and developers possess a passionate and broad array of skills, allowing us to offer a full range of services in-house.
Our team collaborates in a virtual workspace, allowing us to keep overhead low and we engage US-based talent readily available to assist you.
We believe in online training and we practice what we preach! We offer our own staff ample time and opportunity for virtual professional development, allowing them to test out new technologies and keep their skills sharp.
Client Testimonials
What Clients Say About Us
ELearningTEK was contracted to develop a Facilitator's Guide for ... a large online, train-the-trainers course for the Army. Their design of the guide was well received by our client and was instructionally sound, well laid-out and quite key to rounding out our total package for this project.
... creates effective and unique content and manages each project with a strong sense of leadership.
ELearningTEK repaired and revamped our large database into a system that works very well. Then they wrote a manual and taught my assistants and me to use it. Ediana is an expert, but also a very kind and encouraging teacher.
... demonstrated solid collaboration skills in an effort to manage projects and effectively communicated with our members who were scattered across the globe, which presented unique challenges with [different] cultures and time zones.
... ability to analyze content, and attention to detail is why we continue to use [their] services.
Companies and Universities
Our Project Experience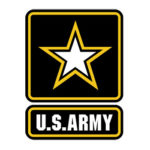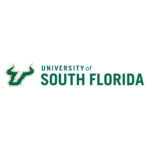 Contact ELearningTEK Today to Get Started!